Hotel Review: Sunscape Cove Montego Bay Jamaica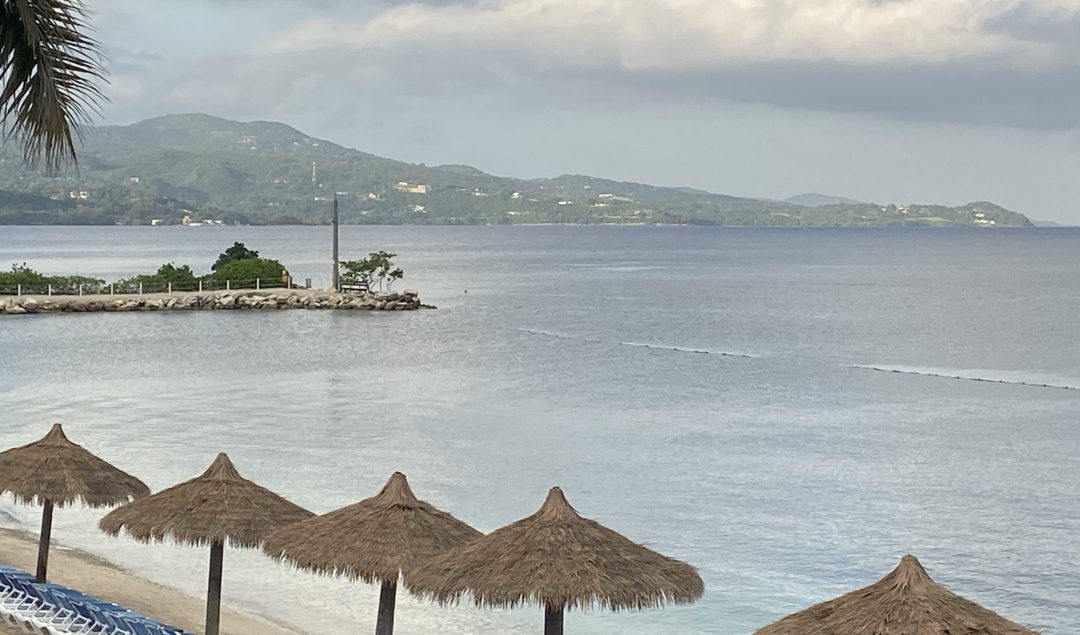 Overview:
Sunscape Cove is an all inclusive resort in Montego Bay. The property consists of two hotels, Sunscape Splash and Cove. Both are all inclusive. Splash is more family friendly with a kids water area, pools and activities. This review is will focus on the Cove because that is where we stayed.
Upon arrival we were taken to check in on golf carts. The bell man were very attentive and responsive but they also wait for and assume tipping. Check in was quick and easy. We traveled with a large group and the process was still handled with care.
The resort is on a private beach so there are hustlers approaching you to buy their goods while you're chilling. The beach is not expansive but it's enough. It is rocky so water shoes are a must. Beach chairs are falling apart and folks claim them early in the morning.
The Fun:
There Cove side of the resort does not have a pool. The pools are on the Splash side which is a quick walk on lit pathways. There are a few pools plus a water park that has a lazy river and water slide. One pool also features a swim up bar.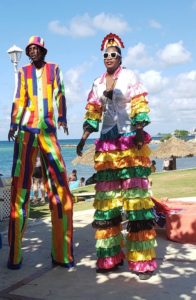 Non motorized watersports are included in your stay but everything else is at a cost but less expensive than many other places I have been. You can do a glass bottom boat rides and parasailing at the resort.
There is a small casino and night club if you like to gamble or dance. We went one night to watch basketball. There are two pool tables in the club and a small dance floor. The music was good and the bartender was attentive. It isn't a place where you are going to find a crowd but if you are the party you'll be fine.
There are daily activities by the main pool and if there are no activities there was always a DJ. At night there was live entertainment which was really good. We caught the dancers, live bands, drummers and line dancing while we were there.
On Thanksgiving day they brought in a band and entertainers to do a parade around the pool.
The Food:
Let's get the drinks out the way. There are bars everywhere and if on the beach, there are servers who will keep you hydrated. Rum is queen and plentiful but you can find vodka and tequila.
Guests at the Cove side can access the amenities at Splash including all restaurants. There are six between both resorts with two being only for Cove guests.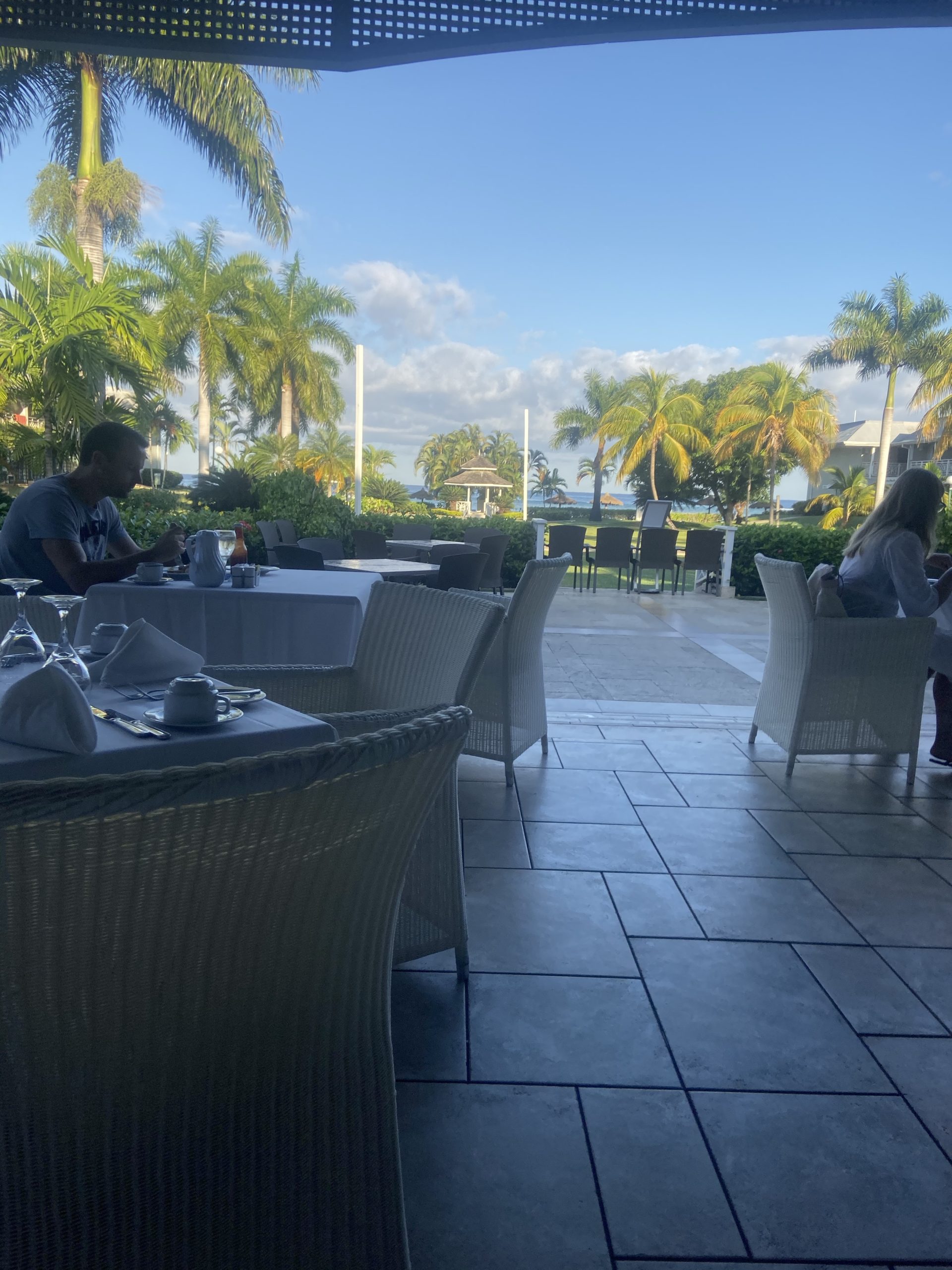 All inclusive properties can be hit or miss for food because they are trying to please a wide range of palettes but here the Food was pretty good. We ate breakfast at the buffet and the a la Carter restaurant, Terrace. Terrace featured typical breakfast staples such as pancakes, French toast, omelettes plus sides, pastries, fruit and mimosas. The buffet had all of those items plus local staples including salt fish, ackee, dumplings and more. For lunch and dinner we also visited the buffet because it was easier to satisfy everyone's wants. The jerk chicken was bomb, my dad and husband loved the burgers, and I loved the curry chicken and other local items. We were there for thanksgiving and they did a huge buffet for the American. I didn't eat anything but dessert and it was meh but My husband said the ham and turkey were good.
The Rooms:
Let me say that The Cove shows it's age. Walking the halls you will see many things that need repair. See below.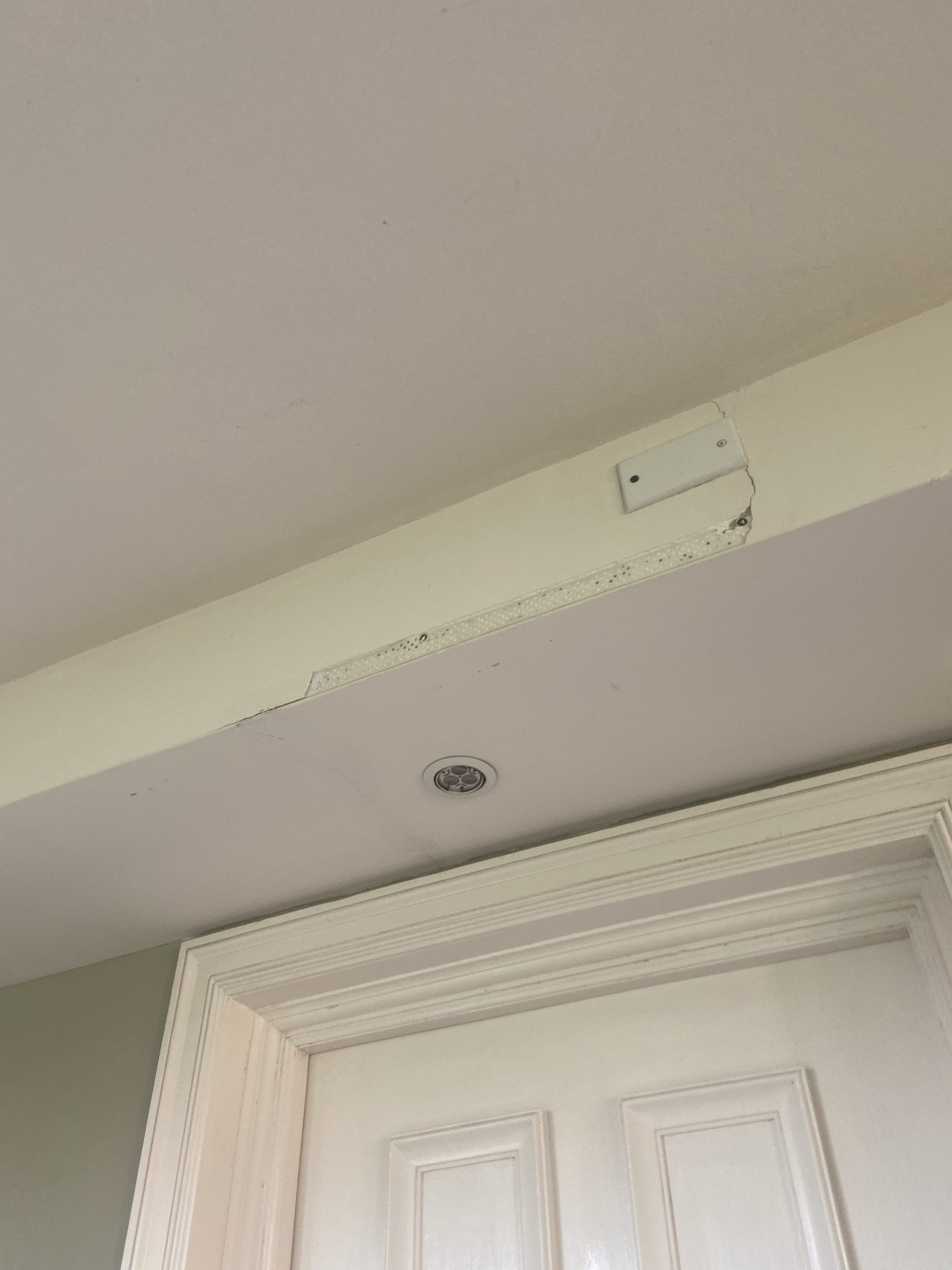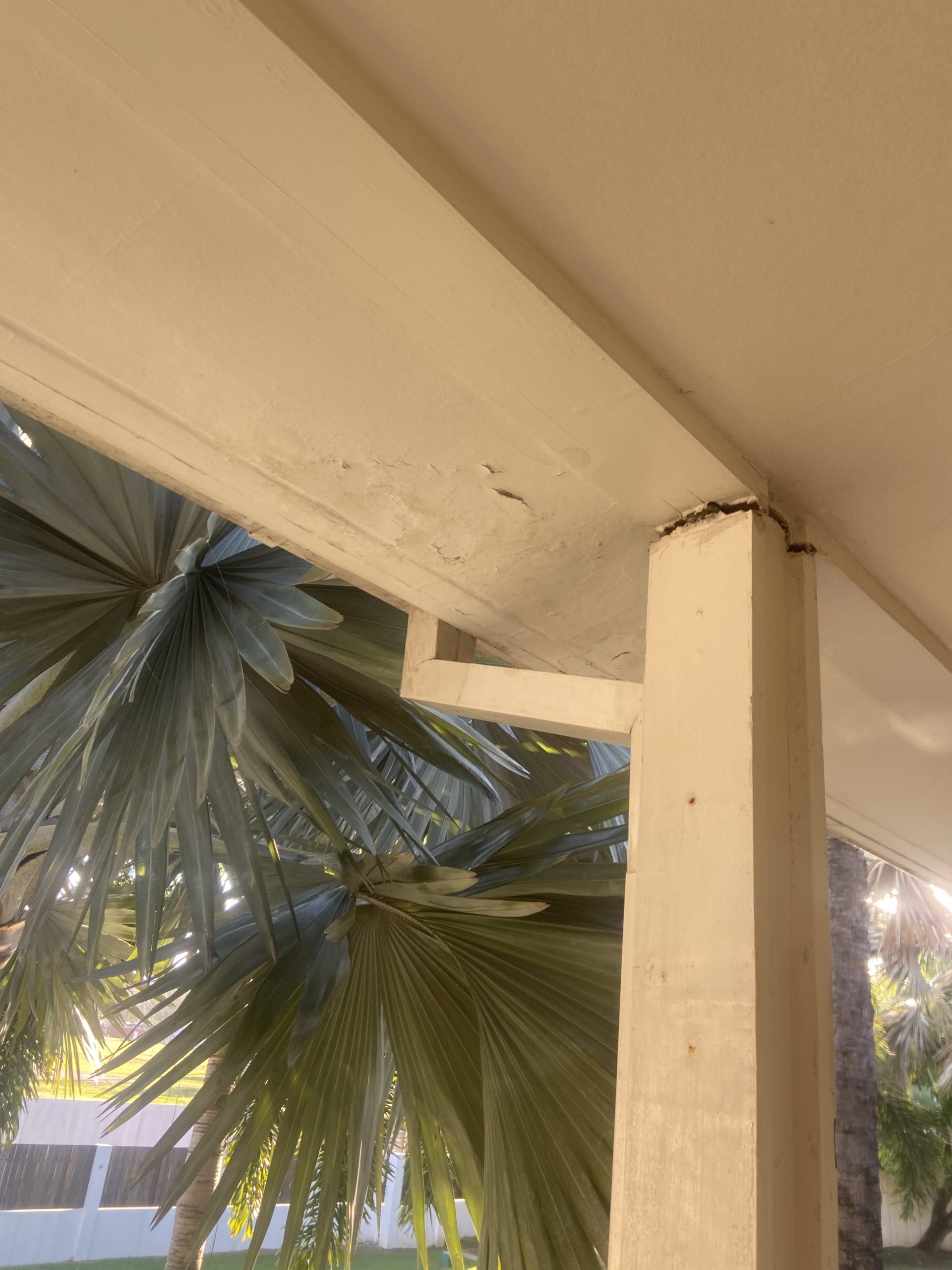 The pics online are accurate but they of course have been edited. When we got to our room I was not happy. For a resort with 4 stars I expect things to be legit. Our room was old. The toilet did not flush properly, one of the lamps was broken, there was quite a gap under the door to the outside, and there had been some work done in the bathroom around the shower (maybe a whole in the wall) and the plastering and caulking had bubbled up. It just didn't feel right so I went to the front desk and the young lady didn't have anything open that night but agreed to move us the next morning. I asked her about renovations and she said some rooms had been renovated and some had not.
Our new room was still very minimal and sterile with white walls and floors, but it was in much better shape. It was beach front with a beautiful view and just more natural light which I love. As I mentioned before we had a large group and a few had room issues from plumbing to just tired old rooms. My dad needed a new room and they tried to give him our old room but all issues were were addressed quickly.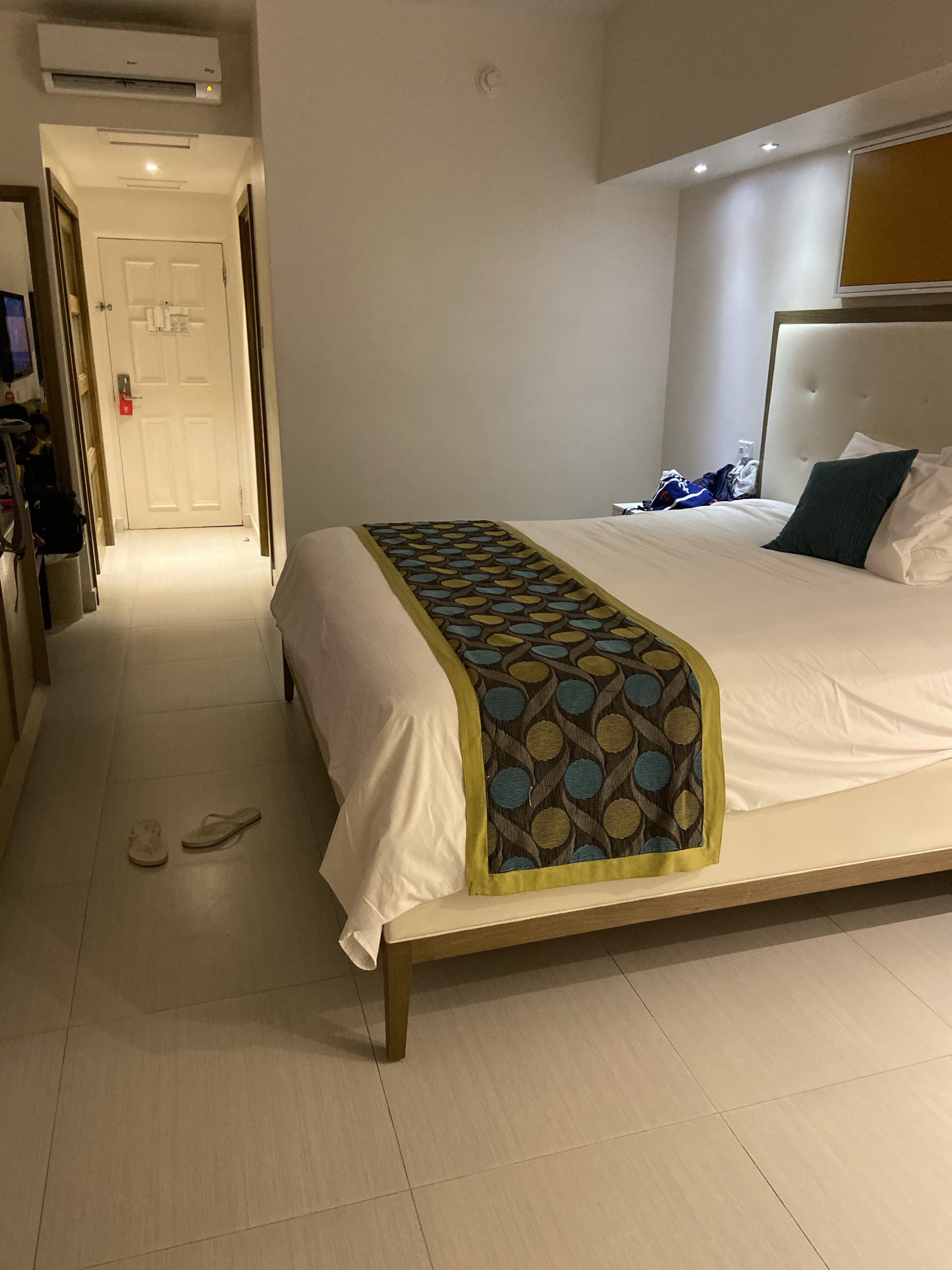 All rooms are also have completely different decor. We booked ocean view and it was basically the same as a garden view yet priced higher. Some of our group had the minimalist all white rooms while others had painted rooms with beautiful mohagony furniture and beds giving off an old Caribbean charm. Just seems like decor could be consistent.
Summary:
Pros-
Staff was extremely attentive, responsive and friendly.
Many local options seasoned well to choose from
Private beach with water shallow enough to go pretty far out
Water sports onsite (only a few are included with your stay)
Cons-
The Property needs maintenance.
It is far from many excursions with travel time being 30-60 minutes to many things
Not much in the area to walk to if you just want to get away and venture off the resort
Beach is very rocky and the water floor is feels like mud. It weighs you down.
Many rooms have not been renovated and show signs of ware
towels, both beach and bath are a short in supply so you need to bring your own.